Team Members
Crystal N. Ford, MA, LCPC-S, LPC-S, NCC
and CEO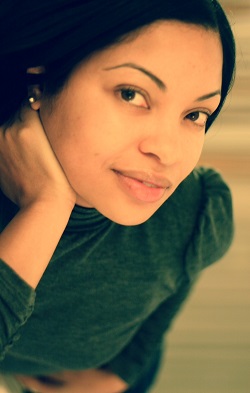 Ms. Crystal N. Ford is the owner of Solutions Life Coaching (SLC). She has always had a passion for helping people and views SLC as her business and most importantly her ministry. Ms. Ford has spent over 18 years working for the Department of Defense in various capacities, which has culminated into her present position and passion; that of a leader and a counselor. Also, she is a disabled veteran who served her country honorably in the United States Air Force. Ms. Ford earned a Bachelor's in Intelligence from the National Intelligence University and a Masters in Clinical Mental Health Counseling from Argosy University. She is also a National Certified Counselor (NCC), a Licensed Clinical Professional Counselor Supervisor (LCPC-S) in the state of MD and a Licensed Professional Counselor Supervisor (LPC-S) in the state of VA.
Over 10 years ago I dreamed of creating a clinic, by gathering a group of educated and skilled professionals with a sincere desire to help others. I only partner with and employ personnel who have a true calling to the profession of a therapist. Also, one of the core values of Solutions is that we respect and honor your individual spiritual beliefs.
Ms. Ford is available for speaking engagements and serves as an independent contractor for private organizations such as the Public Broadcasting Service (PBS). She is also a member of the American Counseling Association. Hobbies include volunteering in the community, working out, reading and traveling.
**COVID-19 Procedures: Your mental and physical health are of great importance to Solutions. We will be fully opening our doors to customers for in-person counseling on 21 Dec 21 with enhanced cleaning procedures re: COVID-19.  Telehealth may be terminated by most insurance companies effective 20 Jan 22.  Prior to 21 Dec 21 our clinicians will see clients face-to-face on a case by case basis and as needed for maximum therapeutic effectiveness so please request in-person therapy if this is your preference.  Thanks!**
We are here to help!!
Personalized Communication-
Why explain your situation twice? SLC counselors keep their own schedules! Please call and you will be connected to a counselor who will communicate with you directly.
---
---
Susan DeNardo

,

Clinical Lead-Bowie, MD, LCPC, NCSC

"There is hope to change for anyone seeking counseling, provided you have motivation and insight.  My job as a therapist is to help you with these necessary tools.  My background includes work in the school system as an educator and counselor, bereavement and loss work at Hospice, and Senior Center counseling. By using cognitive behavioral therapy, a person-centered approach, and mindfulness training, I can help you become the person you want to be.  I will work with children (6 and up), teens, adults, and seniors, with a special focus on loss, anxiety, and depression.  During COVID times, each of us has shared these experiences.  I am here to help you!"

–Susan DeNardo
---
Tammerra Hewitt,
Counselor & Clinical Supervisor-Bowie, MD, LCPC, NCC
"Life happens often and we can become very overwhelmed. When this happens, allow me to assist you in dealing with life's many interruptions. I am passionate about mental health and I will work with you to understand and cope with life's ever changing forecast. I work with clients with anger management issues, mood disorders, relationship issues, ADHD, Trauma, etc. I am also able to take EAP cases. I worked as a School Counselor in the Juvenile Justice System and Traditional School Setting."
-Tammerra Hewitt
---
Fatimah Thomas,
Resident Professional Counselor-Alexandria, VA, MA (MD-LCSW)
---
Dina Berhan,
Resident Professional Counselor-Alexandria, VA, MS
---
Sharnetta Boone-Ruffin,
Resident Professional Counselor-Alexandria, VA, & Bowie, MD, MA
"I believe everyone should see a therapist at some juncture in their lives because you never know how to deal with the weight of the world until you are able to adequately and safely speak about what is on your heart and mind.  It is OK to NOT be OK!  I am passionate about breaking the stigma of "What happens in the house stays there".  We must normalize the behavior of seeking and obtaining counseling, just as we normalize seeing a primary care physician.  I am extremely passionate about helping others in their time of need.  I work with a diverse population that vary in therapeutic needs, specifically adolescents and families.  I am also a certified Prepare/Enrich Facilitator, specializing in couples, pre-engagement, and marriage therapy."
-Sharnetta Boone-Ruffin
---
Kelsey Barr,
Resident Professional Counselor-Bowie, MD,
---
Lutanya Wilson,
Resident Professional Counselor-Alexandria,VA, LCSW
"I am passionate about the field of Social Work in the aspect of providing therapeutic services to adults, children and families with a focus on client and family centered services. I utilize various theoretical approaches and interventions including CBT, Talk Therapy, Cognitive Challenging, Guided Imagery and Mindfulness. It is imperative to recognize and acknowledge that everyone has a story and to diligently process the narrative in which it is told. My client population has been committed to appointments and the cycle of change as they implement coping strategies and techniques to navigate through barriers that once impacted daily functioning. I look forward to expanding my client base in order to support clients and to create balance and stability in their lives that will enhance their purpose and fulfillment individually, within the family system and in the community."
-Lutanya Wilson
---
Beverly Woolard,
Resident Professional Counselor-Alexandria, VA
---
Amoni Figures,
Resident Professional Counselor-Bowie, MD, MA
"I am a Graduate Social Worker and Counselor who likes to practice from a solution-focused and strength-based perspective. I believe that each individual has the strength and ability to overcome each hurdle and unforeseen circumstance that they may be experiencing. I live by the saying, Everything happens for a reason and some things are out of our control. However, with proper guidance, strength, and determination you can and will reach your full potential and destiny! I am extremely passionate about helping people manage their stress, finding healthy coping mechanisms and using the strength that you have inside of you to create the best life for you. In order to do that, you must heal from past trauma & take the necessary steps to be a healthier person. I have experience working with children and women but I am willing to work with whoever is in need at the time!"
-Amoni Figures
---
Patricia Aguilar,
Resident Professional Counselor-Bowie, MD, MA
"Life can become challenging but reaching out for that extra support to become empowered to overcome what lies ahead is what matters.  I am Bilingual in Spanish and English with 8+ years of experience delivering therapeutic services. I am eclectic and use a blend of different approaches; Cognitive Behavioral Therapy, Motivational Interviewing, Solution-Focused, and therapeutic skills along with life experiences. My goal is to help you understand your feelings and behaviors to develop a positive and healthy perspective of yourself."
-Patricia Aguilar
---
Michael A. Barnette,
Resident Professional Counselor-Bowie, MD, MA
---
Dr. Jimmy Wilson,
Resident Professional Counselor-Alexandria,VA
"This is your life live it well. Life is for the living. Individuals were not created to just exist but to live life to the fullest. I am committed to the empowerment and wellness of children, youth, adults, couples, families, and the community through therapeutic prevention, intervention, treatment and education. My approach used to work with my clients is from an ecological perspective, taking into account the total environment of each client. I work with various ages and populations. Each potential client is assessed on a case-by-case basis. "You cannot change the past but you can change the meaning of the past." I look forward to assisting you in empowering your life!"
-Dr. Jimmy
---
Maureen Amos,
Resident Professional Counselor-Alexandria,VA, MA
"I believe difficult periods can provide individuals with the greatest opportunity for change. Sometimes, exploring these events in a therapeutic setting can help them achieve clarity, growth, and strength. As a therapist, I want to work with clients during this process to help them find balance in their personal and professional lives. I work with a broad range of clients that span a diversity of ages, family situations, and counseling needs, including anxiety, depression, grief and loss, trauma, and relationship challenges. My therapeutic approach draws from many counseling theories but ultimately, is driven by what is most effective for the client. I also help clients leverage personal strengths to successfully navigate challenges and accomplish counseling goals."
-Maureen Amos
---
***Interested in joining the team, email your resume today. All counselors must possess a Masters Degree in Counseling or an associated field.